Welcome To
Electrical Contractors Adelaide
If you are looking for the best Electric service in Adelaide then you have come to the right place. Our team at Electrical Contractors Adelaide is extremely versatile, with a wide range of skills. We are the licensed electrical contractor you are looking for, regardless of whether you need residential electrical installations, low voltage lighting installations, or electrical service upgrades.
Best Electric Services In Adelaide
Electrical Contractors Adelaide is a licensed electrical contractor servicing Adelaide, SA. We have a dedicated team of experienced electrical technicians based in the heart of Adelaide. Regardless of where you are located in the city, we are happy to assist you. As residential and commercial contractors, we have years of experience. We deliver fast and effective electrical services in Adelaide at a low price. Our obligation free quotes are delivered in a timely manner after you choose the service you need.
Services We Provide At Electrical Adelaide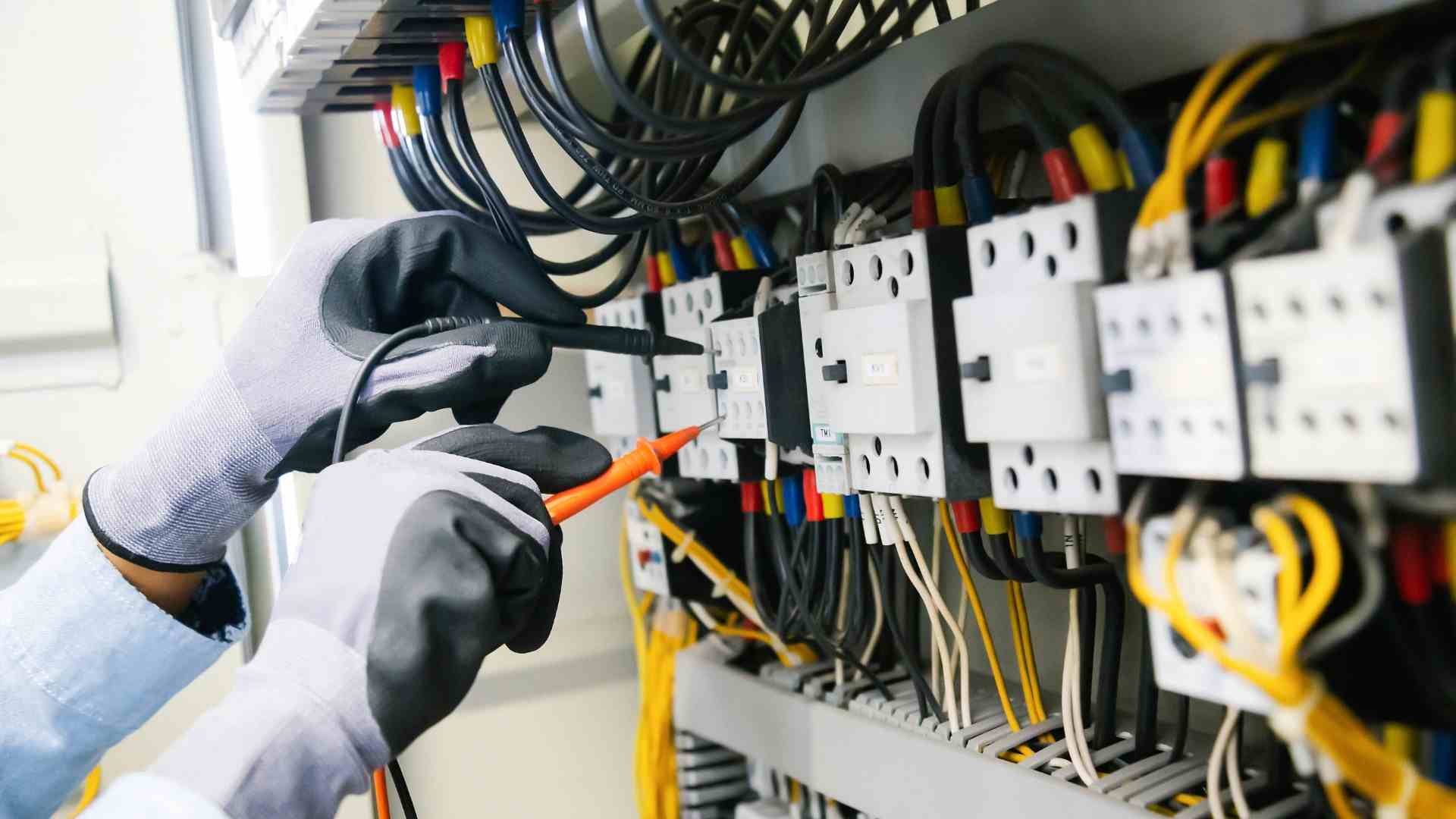 Switchboard Repairs
The switchboard is the starting and ending point for electrical distribution in your home. Your house's circuits are powered by electricity from the street to your switchboard. Your switchboard is the first part of your electrical system to be maintained. Our Adelaide switchboard upgrades service ensures the safety of your family and home at all times.
Smoke Alarms
Your family and employees should not be exposed to the risk of fire. Adelaide Electrical Contractors can assess your smoke alarms regardless of your home or business type. Whether it's a review and hardwire installation, maintenance, or replacing old smoke alarms, our electricians have smoke alarm solutions for any need.
Power Points
Whether you need a single power point or one that can power up to six appliances and devices, Adelaide Electrical Contractors can provide all the power you need. Our electricians install power points throughout your home to meet indoor and outdoor power needs. The power point styles available will depend on your home's needs and type.
Ceiling Fan
In addition to being a great home addition, fans are also efficient. Air conditioning costs can be reduced when they are used in warm weather. The wiring on ceiling fans can be dangerous and complicated, so it is best not to attempt to install them yourself. There is no better choice than Electrical Contractors Adelaide. Your ceiling fan will work perfectly and look great after we install it. Cooling your room will be easier with a new ceiling fan.
Lighting Installation
Electrical Contractors Adelaide can provide quality advice and expertise for your lighting needs, whether you need it for your home or office. Our team of qualified electricians can help you install aesthetically pleasing lights or add security lighting to your home, depending on the type of lights you want to be installed.
House Rewiring
Changing the wiring in your home can seem daunting; that's why our electricians from Electrical Contractors Adelaide will walk you through the steps in a step-by-step fashion and ensure you are with us every step. Anyone who lives or works within your premises is at risk from electrical fires caused by deteriorated, worn, or overheated electrical wiring. Today, you can rely on us to conduct a thorough safety inspection and rewiring program for your home or business.
You Can Rely On Our Top Electricians In Adelaide
Wouldn't it be great if your local electrical service could do more for you? If you want that added reassurance, how about a satisfaction guarantee?
Our Electrical Contractors are competent and have helped people with electrician services for ages now. We understand the need to have proper working electrical equipment, wiring, lights, switches and appliances. That is why we send the best people for the services. 
It doesn't matter what type of switchboard is causing the issue; our team will be in and out in no time. The fact that we have so much experience means we'll be able to identify any problems, rectify them on the spot, and leave you to enjoy your electricity as soon as possible. Request a quote or schedule an appointment today! Contact us any time, seven days a week, 24 hours a day.
Frequently Asked Question
Do You Provide Both Residential and Commercial Services?
Yes we provide both Residential and Commercial Services. 
Commercial Services Includes : 
Rewiring / Upgrades / Switchboards
Extensions, Fit Outs and New Builds
Commercial and Office Lighting
Emergency, Exit and Outdoor Security Lighting
Maintenance, Repairs and Fault Finding
Testing & Tagging, Mains and Battery Smoke Alarms
CCTV
Orange gradient background
Business electrical work

Residential Services
Lighting, Fans and PowerPoints
Electrical Emergencies
TV Audio and Data
Electrical Safety
Energy Management
Home Automation
Appliance Installation
Split Systems
Do You Provide Emergency Services ?
Yes. You should contact our team if you smell burning wires or have a blackout. Any emergency related to electricity could be hazardous, resulting in fires and ruining your appliances.
Do You Work With Property Management Services?
Yes. We provide cost effective and convenient service to property managers to ensure all the properties electrical needs are taken care of easily. 
Will you keep the work area clean and safe?
The safety and cleanliness of your home are of the utmost importance to us. While working in your home, we will use boot protectors and floor coverings. In addition, when we finish the project, we promise to leave your home in the same condition as when we found it. The result will be cleaned until you are satisfied if you believe our team did not meet this standard.
GET IN TOUCH WITH ADELAIDE ELECTRICIANS TODAY !
Need an electrician now? Call
Electrical Adelaide
at 0485 828 424 to request immediate service! 
The team of electrical contractors at Electrical Contractors Adelaide provides electrical and emergency services. We provide industrial services as well as residential and commercial services. It is our pleasure to assist you in installing a smoke alarm, installing a television outlet, or even rewiring your home with the help of our team of skilled, licensed electricians. Our company prides itself on providing emergency service seven days a week, 24 hours a day. Innumerable businesses and homeowners have entrusted us with emergency repairs after hours. 
Address
Adelaide, SA Australia 5000
Email
info@electricaladelaide.com.au